Delete from report - Search My Network online help
Search My Network is a software for searching files & folders on LAN servers & desktop PCs with Pro features. You may download it here.
Online Help / Main menu / Report menu / Edit / Delete from report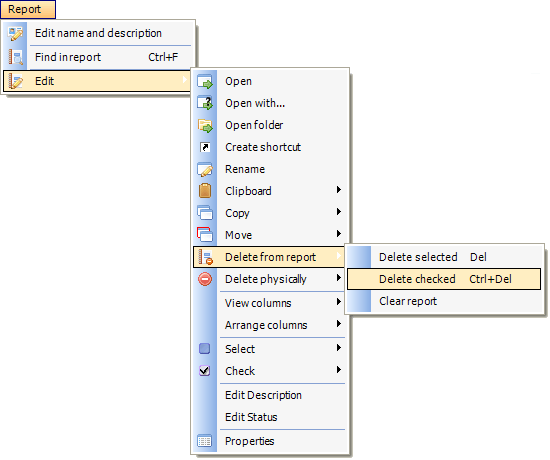 Delete from report submenu of Search My Network program contains the following items:
Delete selected - remove selected items from the report.
Delete checked - remove checked tems from the report.
Clear report - remove all items from the report so that it became empty. This option may be also called by pressing the cross button on the right top of the Reports area.
By using Delete from report option you will not be able to delete anything of your hard drive or a hard drive of a remote server. The items will be just removed from the list of the Reports area. Use Delete physically option to remove items from hard drives using the system FAT delete routines.
Click here for Search My Network home page