Schedule search - Search My Network online help
Search My Network is a software for searching files & folders on LAN servers & desktop PCs with Pro features. You may download it here.
Online Help / Schedule search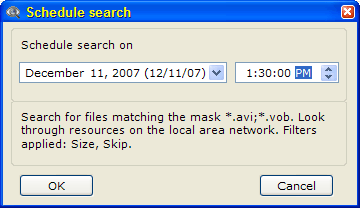 Schedule search dialog of Search My Network program enables you to schedule an automatic search at a certain date and time. The above screen appears when you call the dialog for the first time. If you have already scheduled the search and then pressed either Schedule search option in Search menu or the corresponding button on Toolbar the following screen appears.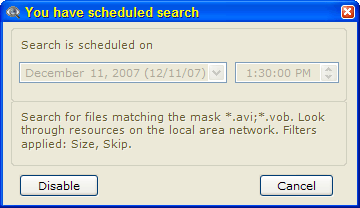 This screen allows to disable the currently scheduled search. After that you may call the Schedule search dialog again and set up a new schedule.
Click here for Search My Network home page