Network view - Search My Network online help
Search My Network is a program for seeking files and folders on LAN servers or hard drives of your desktop PC or laptop. You may download it here.
Online Help / Network view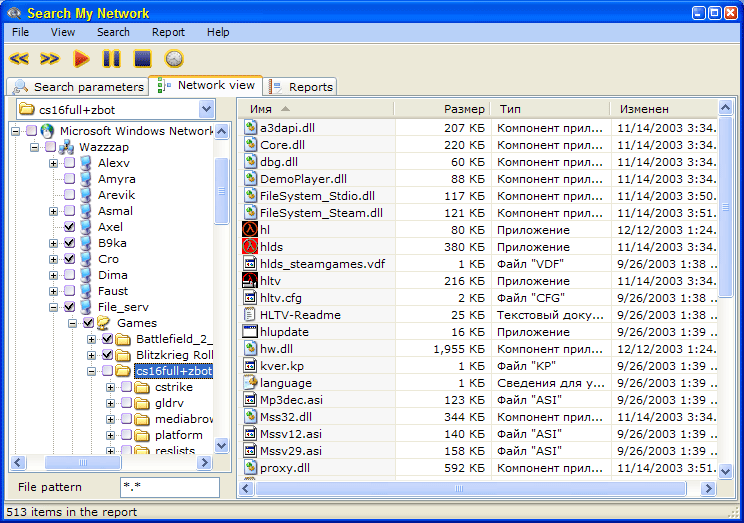 Network view screen of Search My Network program allows to select domains, computers, shares and folders where to perform search. This selection works if Selected in "Network view" option is choosen in Search criteria pane.
Network view screen also provides Windows Explorer capabilities: you may browse the whole LAN (WAN), Microsoft Windows Network, domains, workgroups, computers, servers, shares, and folders and perform standard operations with files: copy, paste, move, send, etc. Right click on an item (either in LAN tree or in the file view) to bring up a context menu with possible operations with the item.
File pattern field allows to filter files shown in the file view pane. For example, if you wish to see only mp3 files enter *.mp3. This field supports only file mask syntax (regular expressions are not supported).
Feature: Network selection may be saved and loaded to/from a hard drive so that you will not need to select your favorite search places again and again. See Network view selection sub-menu of File menu for details.