Options / Updates - Search My Network online help
Search My Network is a software for searching files & folders on LAN servers & desktop PCs with Pro features. You may download it here.
Online Help / Main menu / View menu / Options / Updates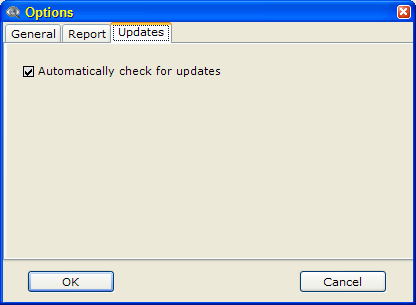 Updates tab of Options dialog of Search My Network program allows to choose either to check for updates automatically (default selection) or not.